Our terroirs and labels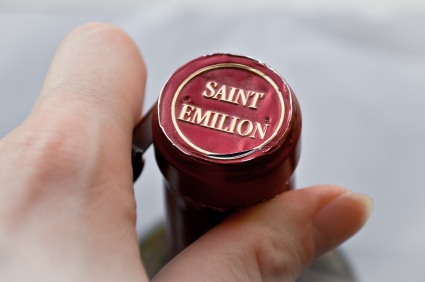 Château Saint-Lô gathers several terroirs, cultivated in a traditional way under a reasonable culture. Could it be otherwise for a vineyard settled in a site listed Historical World Heritage (UNESCO)?

Every terroir being unique on its specificity, wines with different types of well-built characters are made on a discrete parcel way in the sixteenth century warehouses located in Saint Pey d'Armens, five kilometres away from the town of Saint-Émilion:
Château Saint-Lô, Grand Cru de Saint-Émilion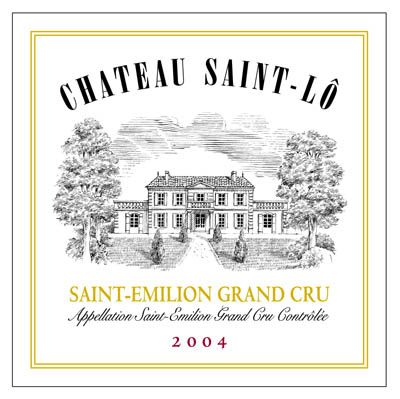 From the most noble terroirs and the most ancient vines. It's a unique Grand Cru, assuring vintage after vintage a beautiful power blended to tannins of great finesse. This Cru is regularly acclaimed by the critics.
Château Saint-Lô Baron, Saint-Emilion AOC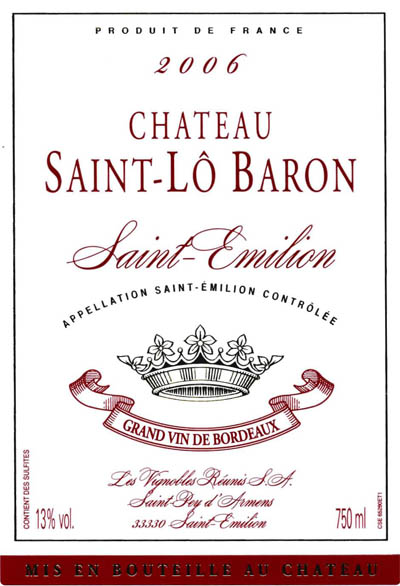 Made from the youngest vines, far from being a "second choice wine", it is a wine that ensures its Saint-Émilion kind, with its high overruling of Merlot (85% to 95%). With a beautiful ruby colour, explosive in the mouth, this wine is served at a youngest age than his eldest in order to please customers that are impatient for well-built but supple wines.
Château Saint-Lô l'Ermitage, Bordeaux Rouge AOC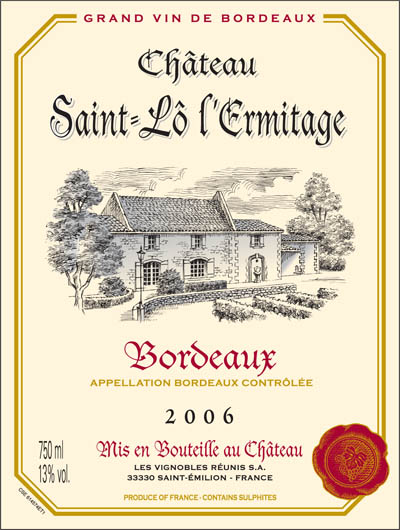 Town: Sainte Terre (Holy land). Loaction: Paradis (Heaven)… the geographical location of the Château Sain-Lô l'Ermitage parcels is on its way a true heaven's map, for a wine that rises to higher grounds the Bordeaux appellation. Brought up like others wines of the estate, particularly on strictly controlled yields, this Bordeaux is a red wine of a beautiful complexity.